Unique to the South West, w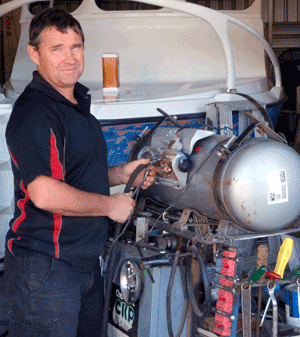 e offer testing of LPG Cylinders and BBQ Bottles BBQ bottle refills.
Testing of Scuba Tanks as well as filling of scuba and breathing apparatus.
South West Tank Test Station is your one stop tank testing and certification centre in the South West.
Testing of : –
Vehicle LPG Cylinders
FFE
BBQ Bottles as well as gas fills
Certification of  BBQ Bottles for Removalists
Scuba Tanks 
Air Fills for Scuba Tanks and breathing apparatus
 

LPG vehicle gas cylinders
Australian Standards require LPG Cylinders to be inspected and tested every 10 years.
This test expiry date showing the month and year is stamped on the gas cylinder. In some cases, it may be difficult to see the date. Mark Young is an experienced Auto Gas Fitter here at South West Tank Test Station and is the best person to advise you as to when your gas cylinder is out of date.
Out of date cylinders must not be filled until tested and re-stamped at a certified test station.
Filling LPG gas cylinders that are damaged or untested is illegal and dangerous.
If the 10 year certification period will expire before the next regular vehicle service, arrangements should be made for the gas container to be reinspected and restamped at a certified gas cylinder test station as soon as possible.
South West Tank Test Station is an approved test station here in the South West.  Contact details are available from auto gas fitters, licensing centres or Energy Safety.